Whether you're a small business or a Fortune 1000 company, you will always receive attentive service from BorgDirect Marketing.
Let's be Direct: when it comes to the list brokerage firms available out there, what distinguishes BorgDirect Marketing is –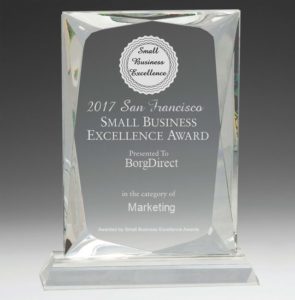 BorgDirect Marketing provides customer-centric list solutions for our clients' successful lead generation and sales growth. Our team has in-depth knowledge of the most effective and targeted lists to reach decision makers and consumers across the globe.
Whether you're an experienced marketer or are considering connecting with customers through direct marketing channels for the first time, BorgDirect Marketing will provide you one-on-one attention that delivers a return on your investment.
Need a free quote or more information on our marketing database?
Steve Borg established our multichannel data services company in 2008. Prior to that, he worked with another direct marketing firm for 15 years.
Steve founded BorgDirect Marketing because he wanted to provide clients with the personalized, attentive service that they deserve.
Contact us to learn more about our company.
Our mission is to provide high-quality lead generation and other data solutions to clients in the Bay Area and surrounding locations.
We strive to be the most trusted and recognized source of leads and other related services among local agencies and businesses.
Reach out to us for free strategic list proposals.
We have been in this business for more than a decade, delivering reliable, customer-centric data solutions.
We have a vast network of reputable data suppliers, and we have several clients who have remained loyal to us after all these years.
Schedule a free list-building consultation today.
Our company is a proud member of the Direct Marketing Association of Northern California (DMANC) and the San Francisco American Marketing Association (SFAMA).
We have also been active members of the San Francisco Chamber of Commerce in the past.
Get in touch with us today for inquiries.